Here Are The Top Tools To Subtitle And Caption Your Films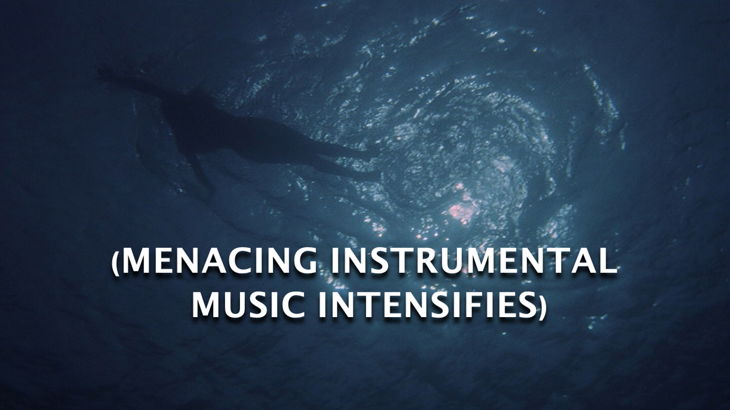 Tippet!

(MENACING INSTRUMENTAL MUSIC PLAYING)

(MENACING INSTRUMENTAL MUSIC INTENSIFIES)

Did you see that?

(ALEX GASPING)

Blood!

(CHILDREN SCREAMING)

Everybody out!
Fans of cinema and/or Shark Week know this iconic scene: It's when Jaws *spoiler alert* kills a young boy named Alex, creating the inciting incident and forcing Roy Scheider to embark on his hero's journey in Steven Spielberg's 1975 thriller. While I could discuss the great white all day, I'm actually here to talk captions and subtitles – and what tools filmmakers can be using to generate them. Because if you are a busy filmmaker submitting to festivals, global video platforms, and OTT services, adding captions and subtitles is key.
Before we discuss how to approach captions and subtitles, let's recap the difference between the two. 
Subtitles assume an audience can hear the audio but a translation of the dialogue is needed. They: 
Translate dialogue into another language
Are in sync with the media
Do not contain non-speech elements
Closed captioning assumes an audience cannot hear the audio and needs a description of important elements. They: 
Include non-speech elements e.g. background noises, music tempos and mood, phones ringing, and other audio cues that need describing and are important to understand the narrative
Identify speakers
Can change on-screen position when blocking important imagery 
Are required by U.S. law for most video content
So what's next? Choose your tools:
You have several routes to choose from. Depending on your budget, timeline, and needs, you can 1) hire a specialized company to create your captions and subtitles, or 2) create them by yourself. If you go with option two, here's my rundown of some helpful references and tools: 
If you want to know more about the standard conventions and proper format to make your captions/subtitles check out some examples here.
If subtitles are your passion and want to apply for a Ph.D., this article is for you.
Nowadays, all NLE software has some captions/subtitles creation tools embedded. The most popular – Adobe Premiere, Final Cut Pro, Avid Media Composer, and Davinci Resolve – are all solid contenders. 
But the winner for me is Final Cut Pro. The runner-up is Davinci Resolve.
Why I prefer Final Cut Pro (FCPX) for captions/subtitles
Magnetic timeline that maintains all captions/subtitles in sync
Superb drag-and-drop and responsive interface when moving and adjusting subtitles position and duration in your timeline
Super intuitive menus
The option to work with multiple languages at the same time
Ability to import previously created caption/subtitle files and to export into several professional formats e.g. iTT (for iTunes store), CEA-608 (for standard broadcast), and SRT (the most common format)
With just a couple of simple steps, you can easily create subtitles, or import any existing ones.
How to caption in Final Cut Pro
A quick overview:
In FCPX, with your timeline open, go to Edit > Captions > Add Caption. You can also use the shortcut Alt + C. A small purple box will be added to the timeline. If you double-click the box, a window will appear for you to type the text.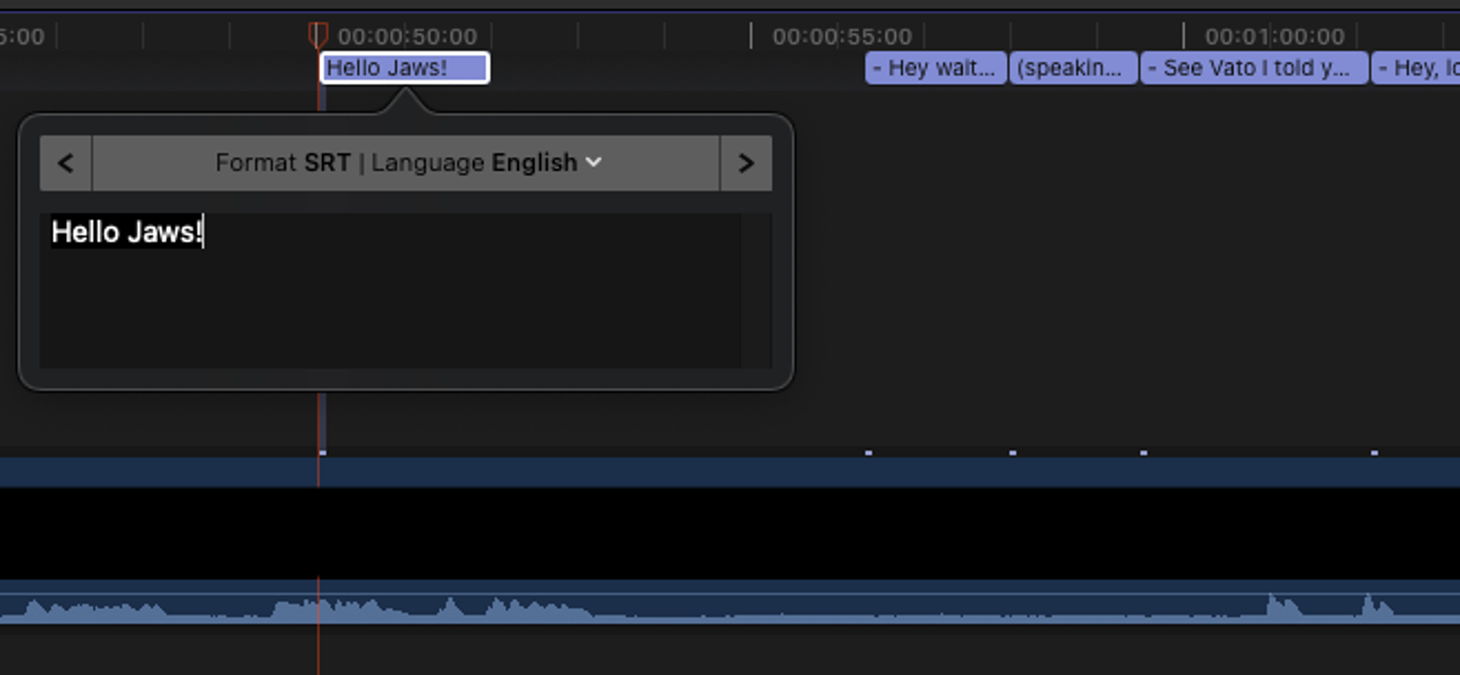 Just rinse and repeat for all lines.
You can also add text into the Inspector Window when the caption is selected and customize color and text format.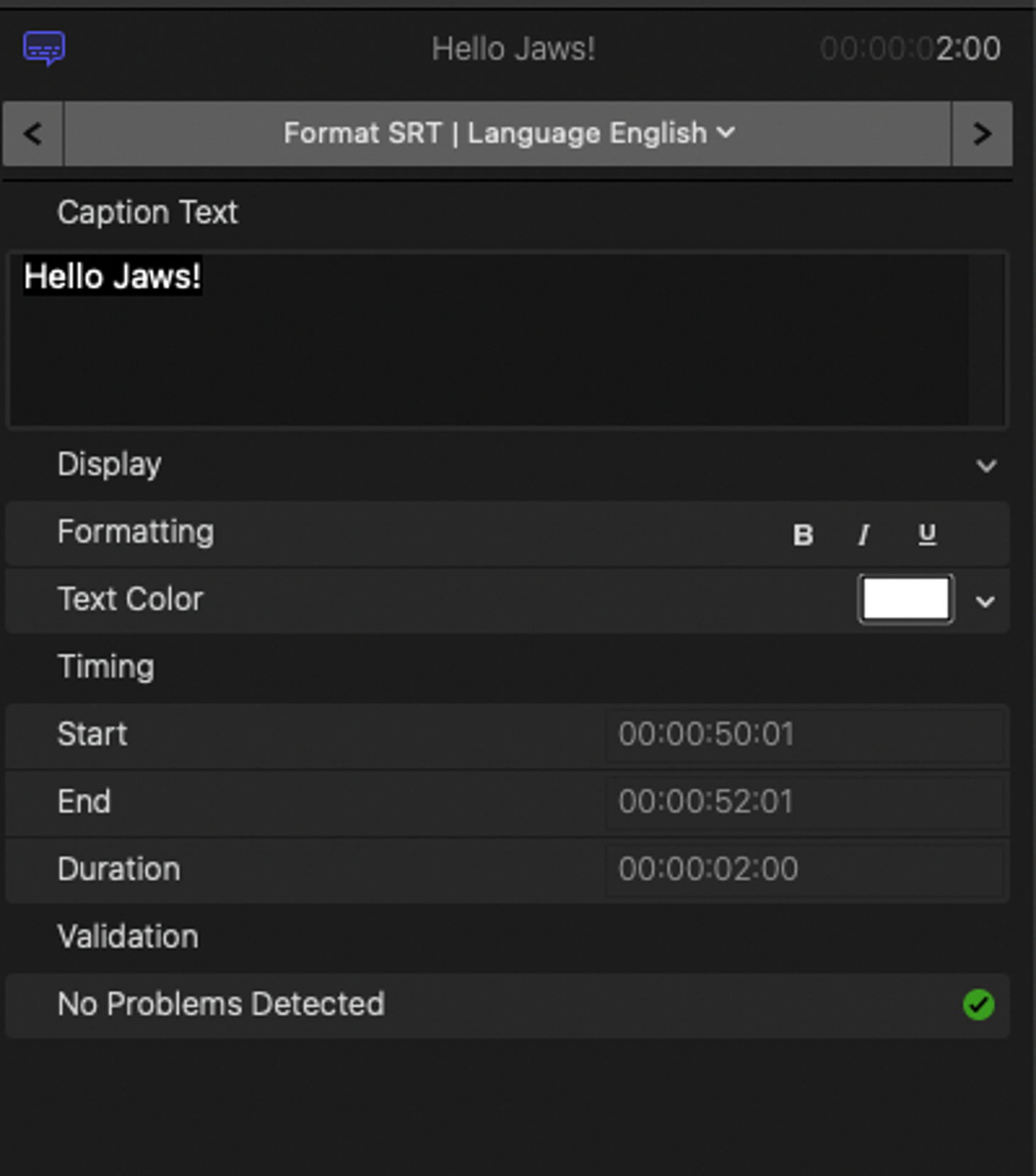 To trim your captions, simply grab the end of a caption block and drag it to increase or decrease its length.
You can move the captions/subtitles around by selecting and dragging them. Be careful, however, as they will overwrite others when placed on top of them.
To easily navigate your subtitles, use the timeline or open the Index and select them from the list.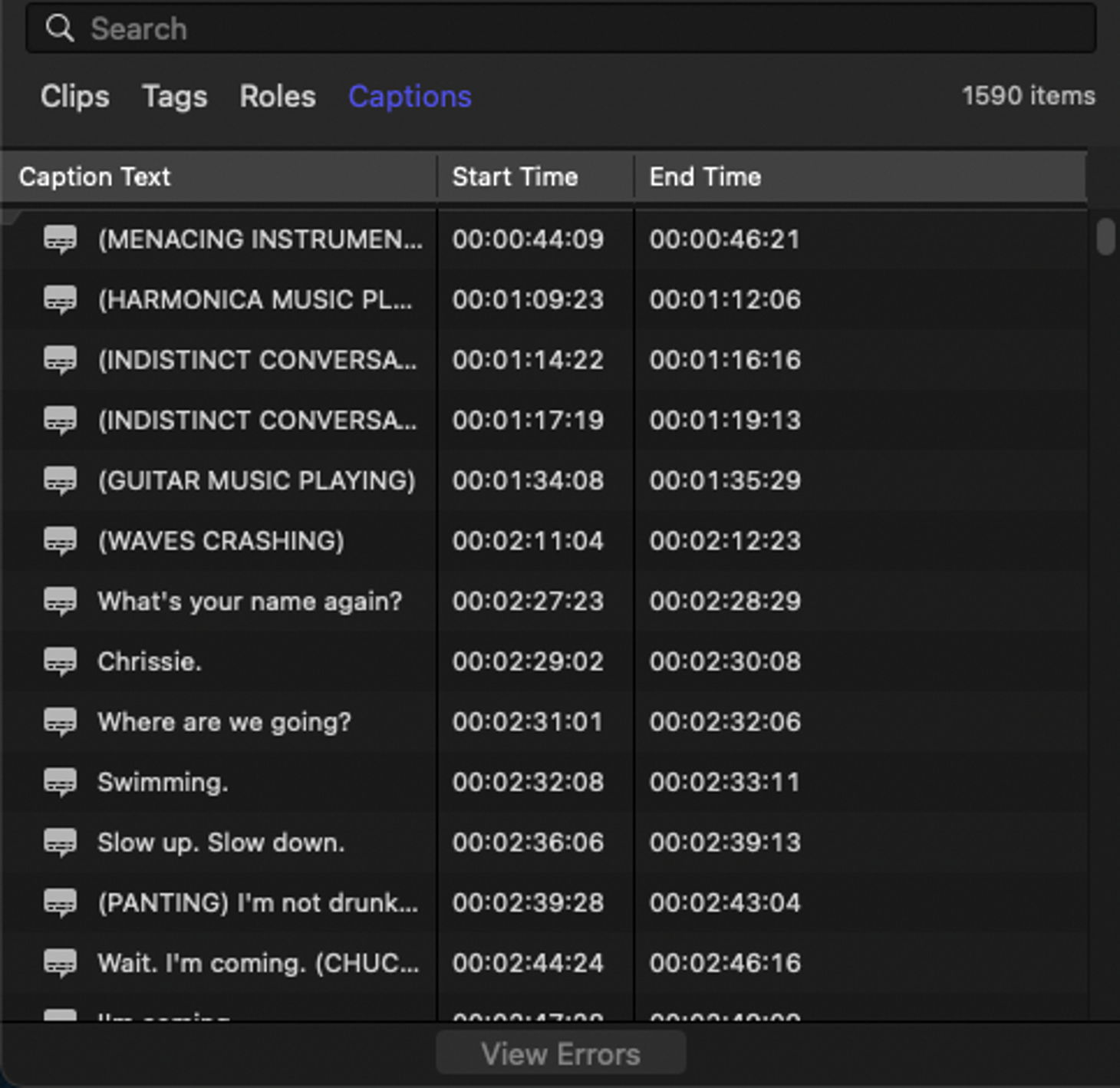 You can use the search tool to find (and spellcheck!) specific words. 
Pro-tip: Invest in using different languages!
With monetization through AVOD, SVOD, and TVOD increasing exponentially, you have even more opportunities to make your work accessible to global audiences. Adding captions, or subtitles for multiple languages can allow your film to reach a wider audience, which is awesome. Plus, more views = more money.
If you have to make multiple subtitle files for different languages, you can select all of the captions in the project you just finished, right-click, and select Duplicate Captions to New Language. This way you will maintain all of your sync points when starting a new language.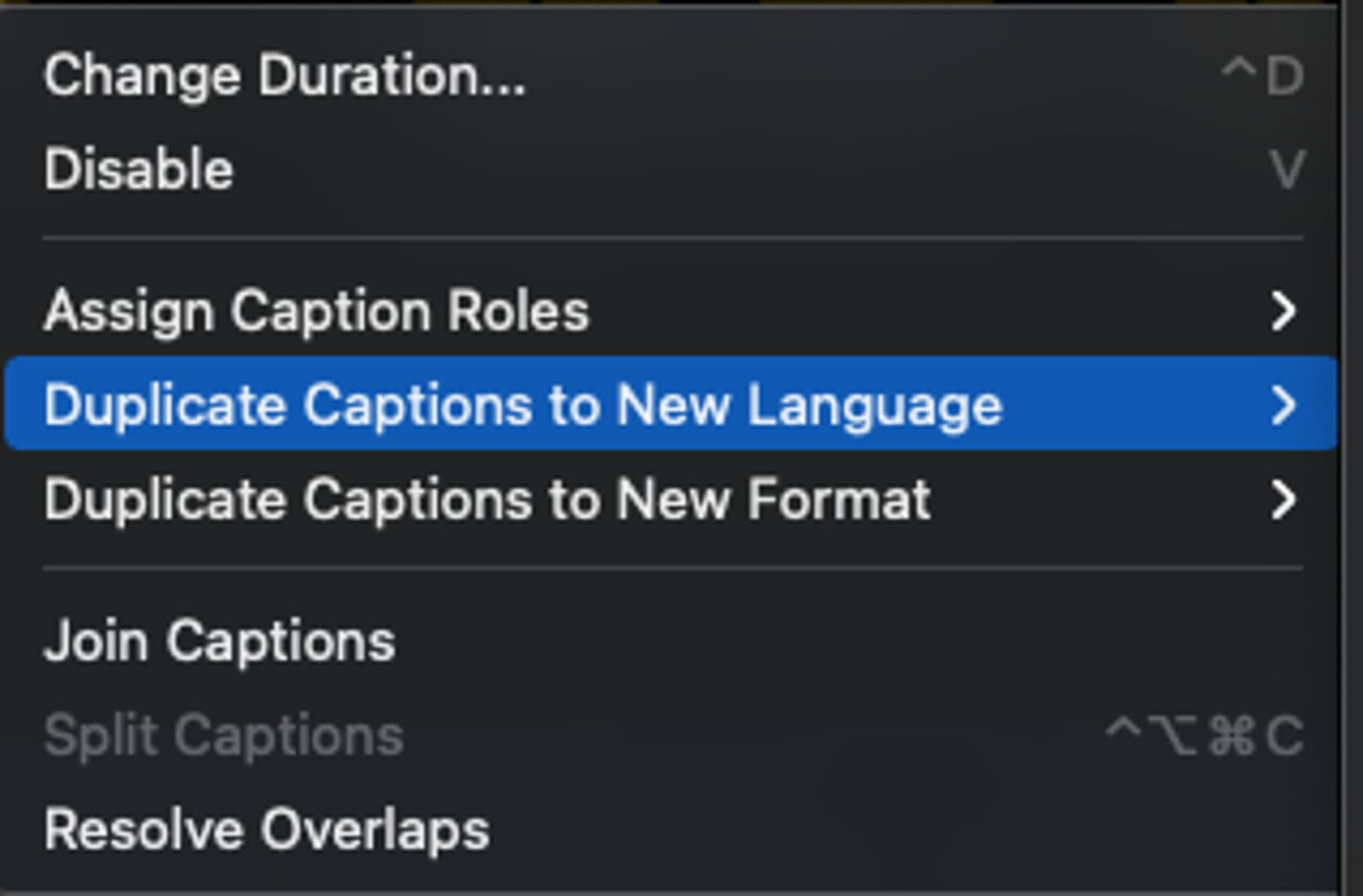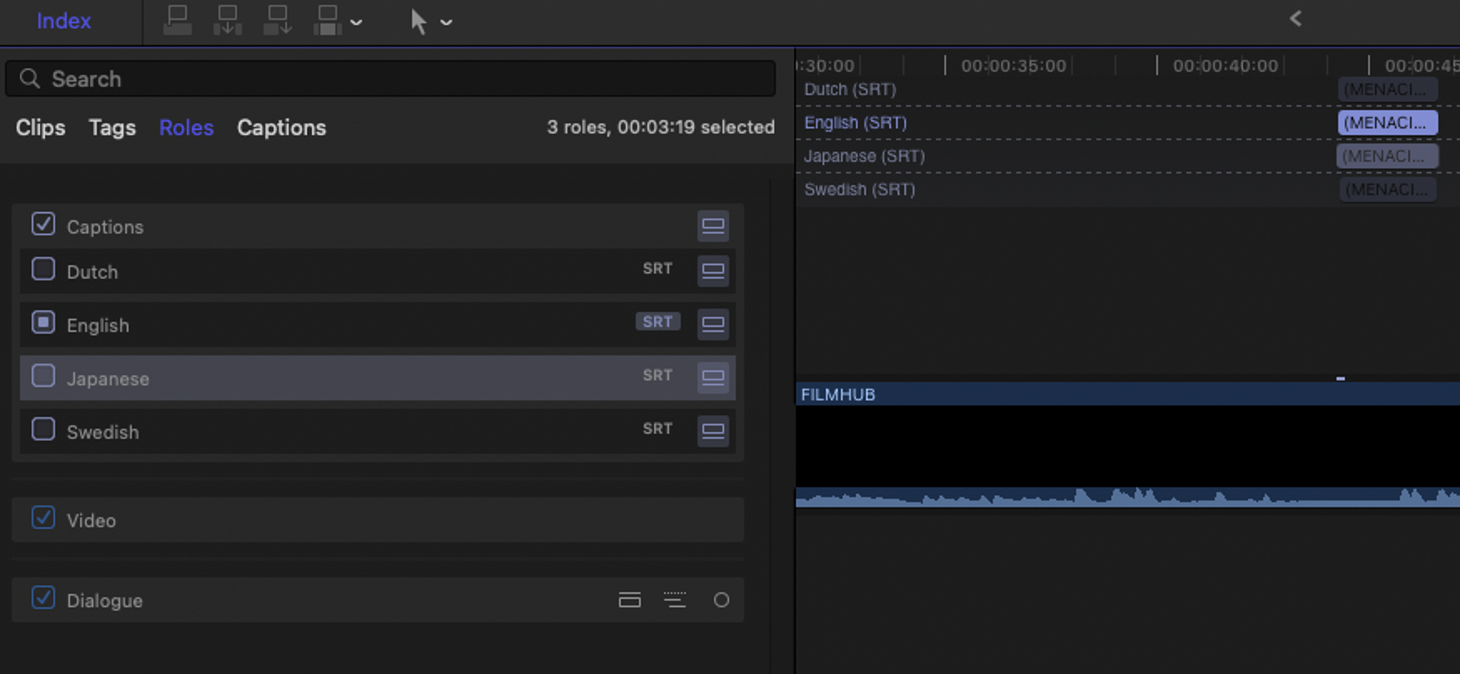 And, when the time comes to export, simply Go to File > Export Captions to open the export window. Choose where to save, and voilà!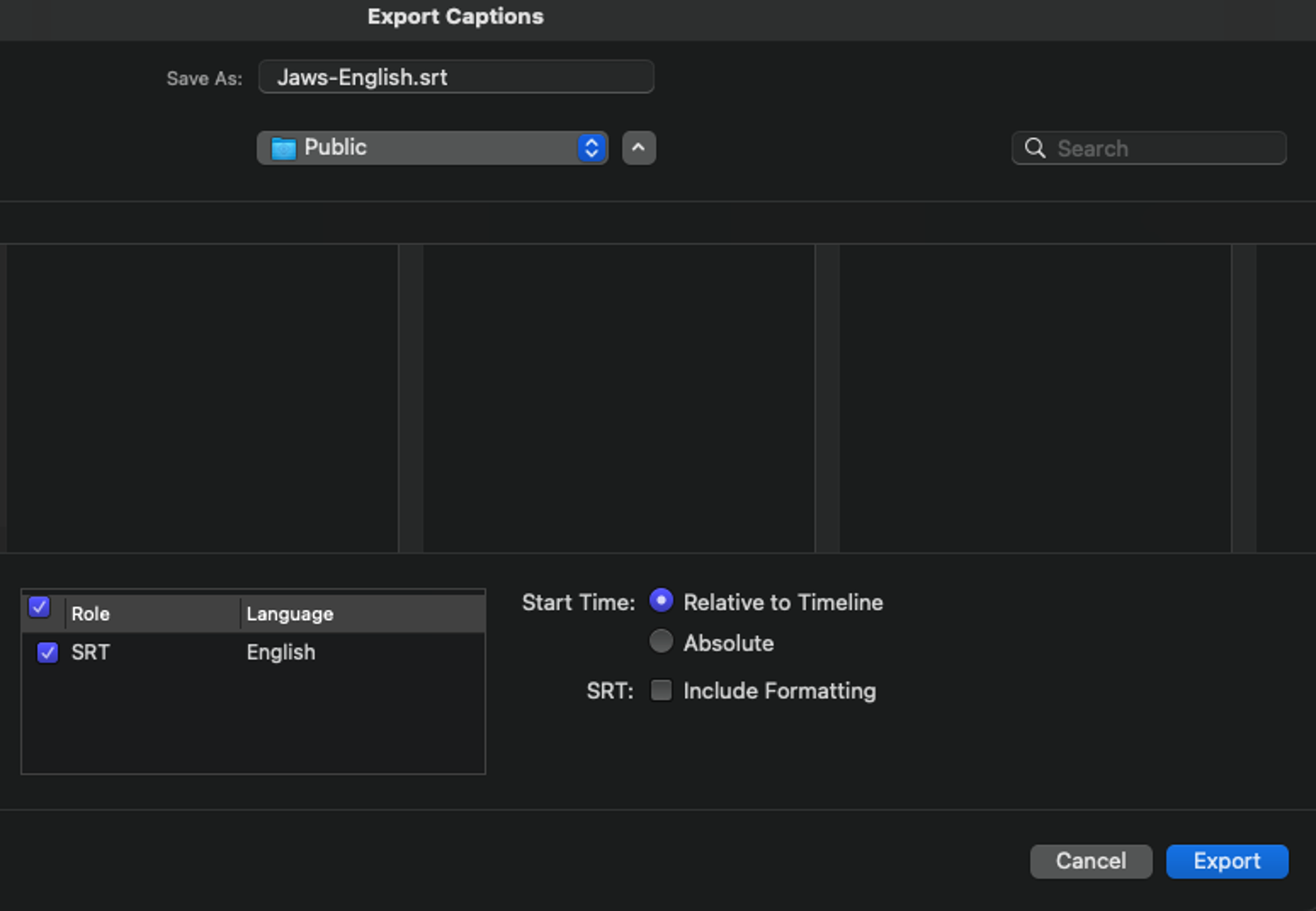 If you ever decide to make a Director's Cut by adding or removing scenes, the subtitles will work along with the magnetic timeline and maintain the sync.
Standalone Software
Another way to create subs is to use standalone software, where you can just load up your videos. I recommend Subtitle Edit because it's:
Free and open-source
Compatible with all subtitle formats known to mankind (300+ different formats)
Equipped with auto translation via Google Translate
Supported in all languages/encodings, thanks to the read and write both UTF-8 and other unicode files and ANSI
Fully packed with all advanced features e.g. fix common errors, change frame rate, adjust speed, spell check, etc. (this will save you tons of time because it can correct all your subtitles lines or just the ones you selected)
Complete with a high-quality check  
You simply add your videos and use the waveform to sync.
One con: It's not supported by Mac OS. It's only for windows as it requires Microsoft .NET Framework. The good news is that you can bypass this limitation by using this amazing software, Crossover, which lets you install Windows apps on a Mac. It's not free, but I think it's totally worth the money.
Other methods:
If none of the above interests you, consider an online subtitle editor that doesn't require any software downloads. With Happyscribe, for example, you can select your video file locally or use an external link, and the video will load automatically, so you can get going with your subtitles right away. There's also Jubler, a neat tool to edit text-based subtitles for mac. 
I definitely don't recommend relying solely on automated speech-to-text tools, though. If you use these, subtitles will populate as unedited machine transcriptions or translations, often without proper punctuation. Expect some missed and mangled lines of dialogue and funky formatting you'll have to go in and clean up before, say, submitting to Cannes. Strive to give your audiences the best possible experiences while watching your work, which means quality captions and subtitles.
Now, back to Jaws: 
I used to hate the water, and making subtitles from scratch.
I can't imagine why.
(TRANQUIL INSTRUMENTAL MUSIC PLAYING WHILE OPENING FINAL CUT PRO)
(TRANQUIL INSTRUMENTAL MUSIC CONTINUES)
THE END.
---